Bootlegger Proof Moonshine
Regular price
Sale price
$44.99
Unit price
per
Sale
Sold out
Get ready for the strongest 'shine to come from Palmetto Distillery's custom copper still – Bootlegger Proof Moonshine. At 130 proof, this flavor doesn't mess around. The recipe has been perfected to be the purest tribute to the bootleggers that started it all. It's bolder than anything you've had before – so bold that it even burns blue. Made authentically Southern to help you find your flavor and pass the jar.
65% ALC/VOL (130 Proof) | 750 ML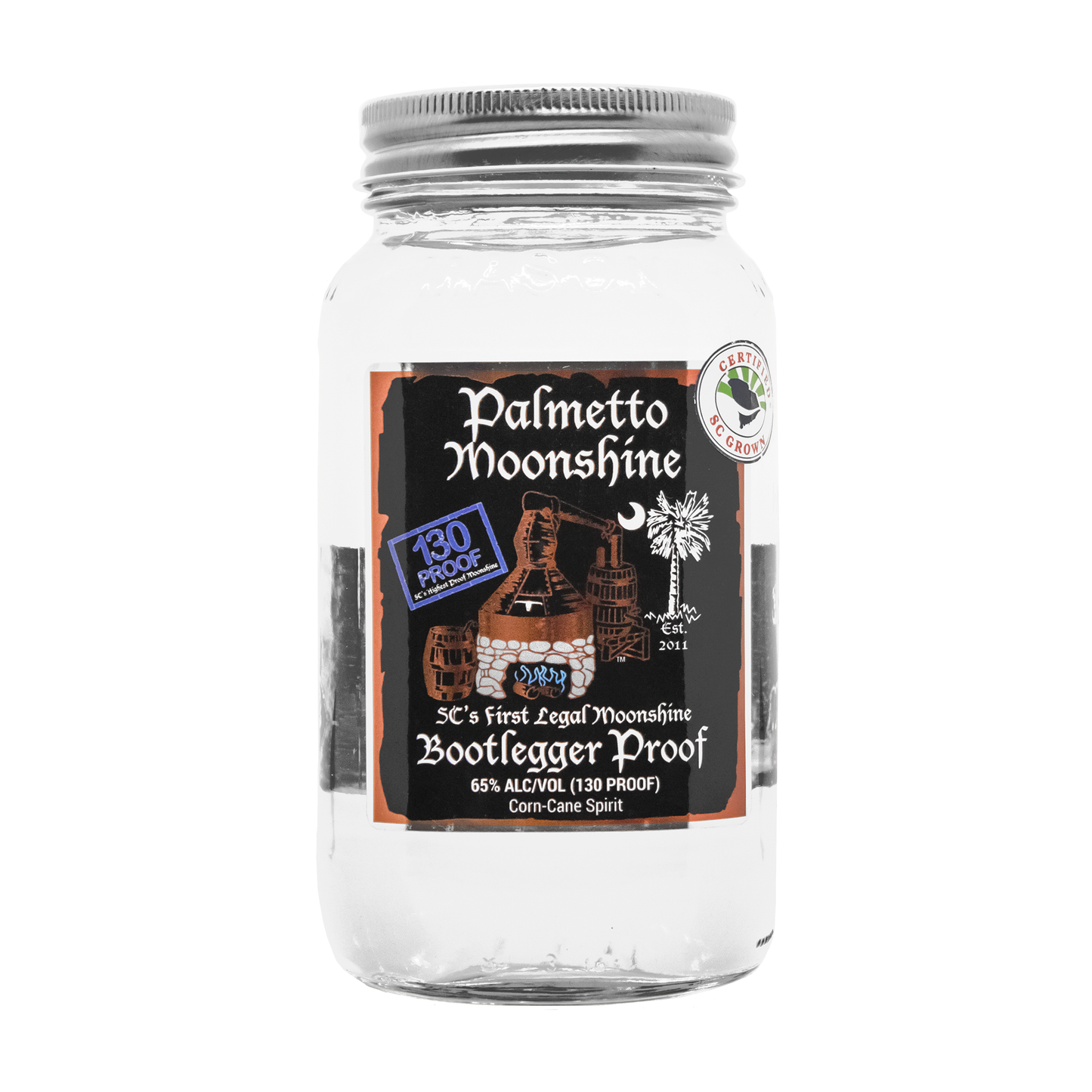 Bootlegger Proof Moonshine
Oh, lordy
Very subtle flavor with a kick as.. result. Recommend drinking no more than two shots. Mixes with just about anything.
Real deal moonshine
It's the first legal moonshine that has a good taste and proof to go with it.most legal moonshine taste more like vodka. But you hit the nail on the head.good job.
Bootlegger
I love this stuff. I make apple pie with it. My pie is better than yours. 5 different kinds of alcohol in my apple.
BOOTLEGGER PROOF MOONSHINE
GREAT MIX OR STRAIGHT FOR THOSE LONG WINTER NIGHTS IN IOWA
Free Shipping

Free Ground Shipping on U.S. orders $100+ (no code required)