Oak Aging Barrel
Regular price
Sale price
$49.99
Unit price
per
Sale
Sold out
Become your own master distiller with this oak aging barrel. Each barrel is just what you need to age your own moonshine and learn what it's like to make the perfectly crafted spirit. Available in multiple sizes for all your small batch aging needs. This makes a great gift for the seasoned cocktail lover in your life, or you can treat yourself to a unique experience. Made authentically southern to help you find your flavor and pass the jar.

Kits include:
• (1) 1-Liter, 3-Liter, or 5-Liter Oak Aging Barrel
• (1) Aging Barrel Stand
• (1) Bung and Spigot
• Below are instructions on how to properly seal and use the wooden barrel
Instructions:
Before beginning the aging process, you must cure your barrel to prevent any leaks. To do this, insert the spigot into the face of the barrel and fill it with hot water. Insert the bung into the top of the barrel and allow the water to sit for a minimum of 48 hours. During this time, check for leaks and refill the drained amount. 
Once the barrel has been cured, empty the water and clean for aging. To clean, fill the barrel with hot water to the halfway point, swirl for about 60 seconds, and empty. Repeat this process several times until the water drains clear.
Remove the bung, add your favorite spirit and begin aging. We recommend testing the contents every 2 weeks.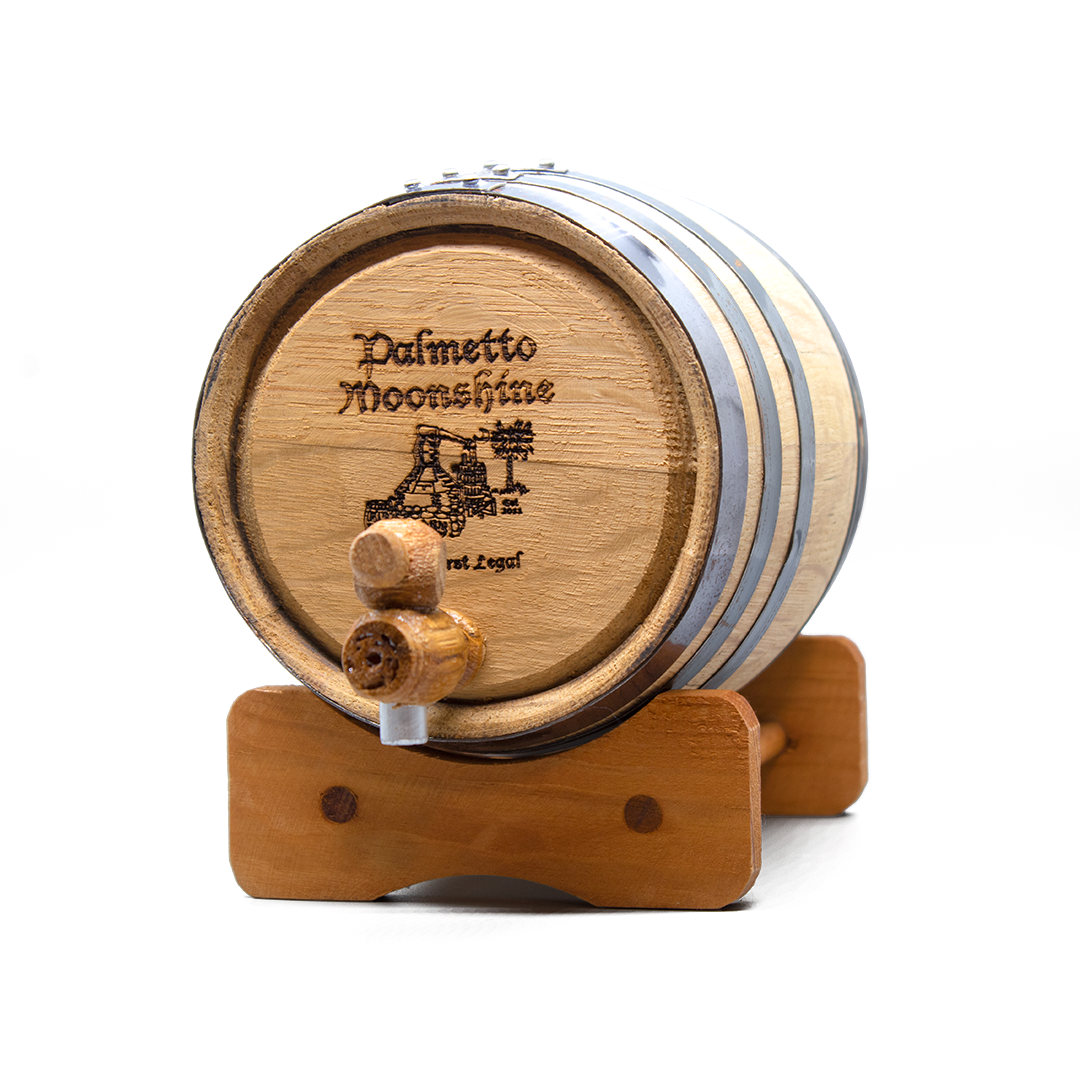 Free Shipping

Free Ground Shipping on U.S. orders $100+ (no code required)